An old friend came to Reading yesterday.
Dan
has been on many peacewalks over the years, I met him on one from AWE to London a few years ago,
footprints for peace
. This one is a little different; its zero carbon. He is walking from London to Plymouth via lots of nuclear sites. I hope to see him again at the Devonport blockade 1st November in Plymouth.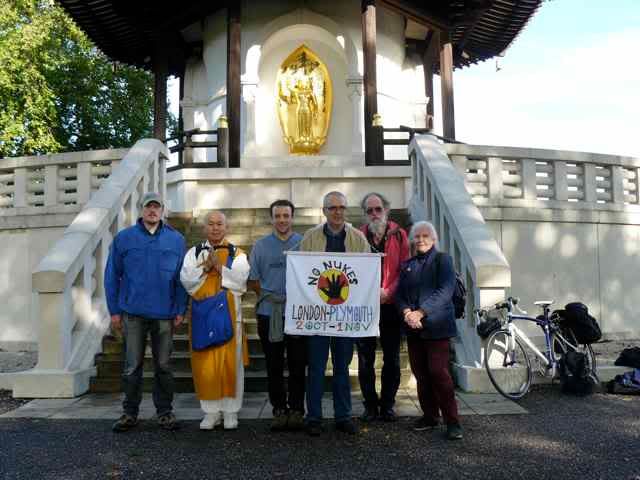 At the start in London
He sent some useful links:
map on p4
:
his
blog
:
stop nuclear power network