In response to questions asked this month by Green party
MP Caroline Lucas
, the Ministry of Defence revealed that since 2006 there have been four incidents at AWE Aldermaston where the Royal Berkshire Fire and Rescue Service has been requested to attend. The RBFRS was also requested to act as a stand-by on a further three events.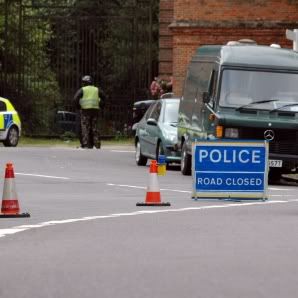 Last months major fire at AWE where the UK's nuclear missiles are assembled was contained only after local fire crews requested back-up from emergency services outside the county, according to record logs of the incident.
The logs, obtained by the
Observer
under the Freedom of Information Act, reveal that the scale of the blaze was far bigger than has previously been acknowledged and have raised new concerns about safety at the Atomic Weapons Establishment (AWE) Aldermaston base in Berkshire.
They show that the Royal Berkshire Fire and Rescue Service (RBFRS) was forced to request a high-volume pump from London as it battled to contain the blaze in a protected building housing high explosives.
There was also a
danger
of
asbestos
. The HSE investigation into the incident continues.