With friends from
Trident Ploughsgares
,
CND
,
Berkshire Greenpeace
,
Aldermaston Womens Peace Camp
and the Lib Dems I was campaigning today about AWE. We were getting people to sign the letter below objecting to the to AWE's new planning application. There were enough of us to be in Reading, Thatcham, Theale & Mortimer; hundreds of people signed this letter today.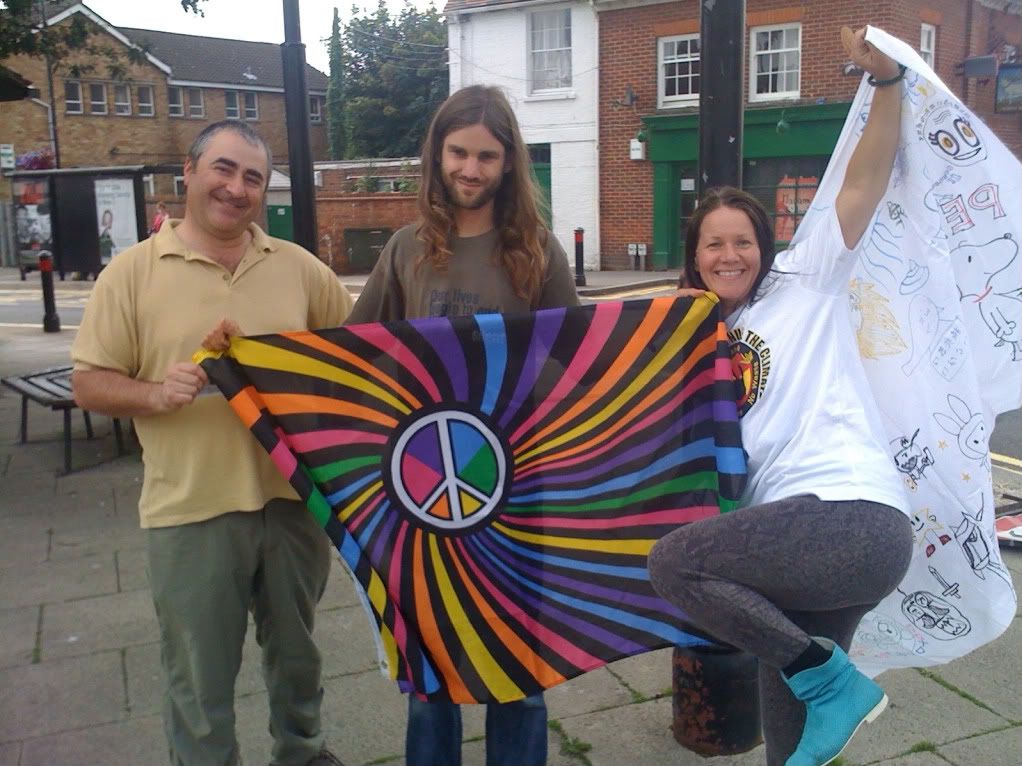 The Atomic Weapons Establishment has submitted a new planning application to West Berkshire Council as the latest step in its proposals to upgrade the AWE Aldermaston site in preparation to build a new generation of UK nuclear warheads.
The application is for an installation known as Project Hydrus which will conduct experiments to gather information which can be used in warhead design.
It's important that as many people as possible write to West Berkshire Council to register objections to the planning application. The easiest way of doing this is by visiting the
CND website
.
It will only take a matter of seconds to send a message of objection from this webpage to the council and to AWE, so please click on the link and have your say - and do please ask members of your networks and local groups to visit the site and send a message, too.
Here are some of the reasons for objecting to the planning application:
- Key information about Project Hydrus, its impacts, and the risks it poses has been withheld from the public by the Ministry of Defence, which claims that releasing such information into the public domain would be "contrary to the interests of national defence".
- Radioactive plutonium will be used in some of the tests conducted in the facility, and so radioactively contaminated wastes will be generated, which will be stored on site pending development of a National Repository for the UK's radioactive waste.
- Explosives will also be handled and detonated as an integral part of the experimental programme.
- X-ray radiation from the high powered x-ray machines used to record images during experiments poses a potential hazard to human health.
- Hydrodynamic experiments generate noise and vibration. AWE is concerned that disclosure of specific information on noise and vibration signatures could be used to help enemies gain an understanding about warhead configurations.
- Construction traffic will have an impact in the local area, particularly upon Aldermaston village.
The application will be heard by West Berkshire Council's Eastern Area Planning Committee on 29 September 2010 so objections will need to be submitted in good time before this.
More information about the development, including a technical briefing, is available on the Nuclear Information Service website at http://nuclearinfo.org
A copy of the planning application and supporting documents can be found on the West Berkshire Council
website
.