Thanks to the wonderful website,
a straight choice
, you can compare some different party leaflets.
Here Labour say its a two horse race, 'only they can beat the Tories' with a helpful picture of a horse.
Here the LD say its a twohorse race, but this time, its the LD and the Tories!
Here Labour say the LD are like the Tories (pot kettle moment)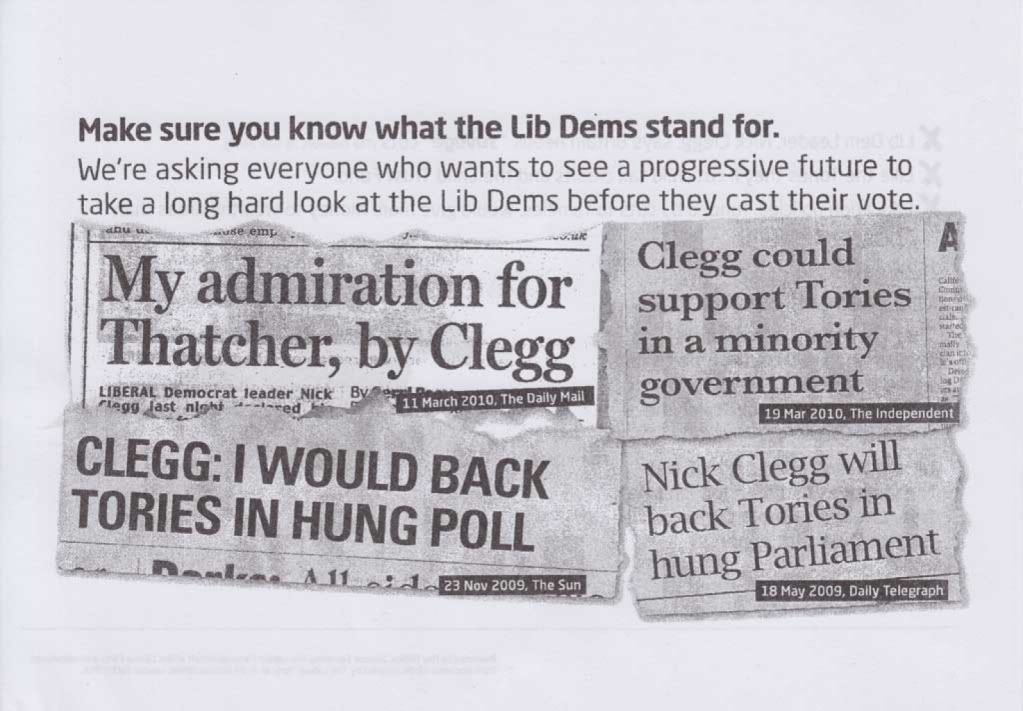 Here the LD promise everyone a free £10,000! What happened to them telling us about savage cuts?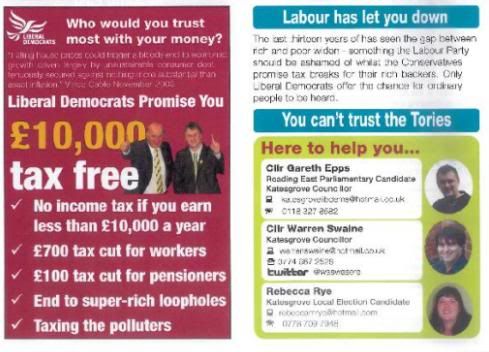 Clearly we are all being lied to, they cant both be right. I suspect neither of them is right, both are running negative campaigns, telling people what they want to here.
Not that I like them, but at least the
Conservative leaflet
doesn't tell porkies about others.
Last but not least, here is the Green Party leaflet. It speaks for itself.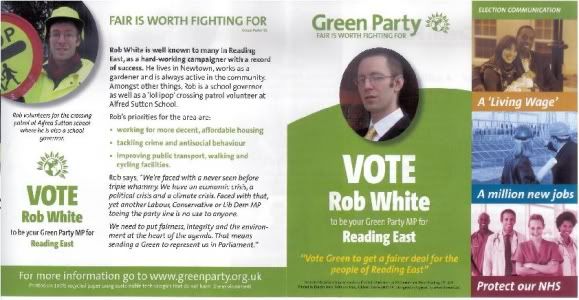 So far there are no leaflets in Reading West!
Other news (bigotgate) has drowned out the Institute for Fiscal Studies condemning all 3 main parties for their failure to tell voters the truth about spending plans
(details here)
.
The IFS is
independent
of political influence and the mean headline of there report rated unspecified cuts in spending amount to £52.5bn for the Conservatives, £44.1bn for Labour and £34.4bn for the Liberal Democrats.
Some 87 per cent of Labour cuts are not spelled out, said the IFS, while 82 per cent of Mr Cameron's plans are also vague. Despite Vincent Cable's boast to be superior to his rivals, the IFS estimates that 74 per cent of Liberal Democrat cuts remain in the realms of supposition.