The Cooperative movement gives money to the Labour Party. But the Labour Party support supermarket Giants Tesco, and a few years ago gave them permission to open yet another huge supermarket opposite the Oxford Road Coop. Now the Oxford Rd Co-op to
close its doors
. When will the coop give up on Labour?
The decision to site the Tesco here was always an odd one, it seemed designed to destroy the vibrant local shops and damage the community. For a century the site was that of Battle Hospital, so thanks to new Labour we lost our local hospital and got a giant supermarket.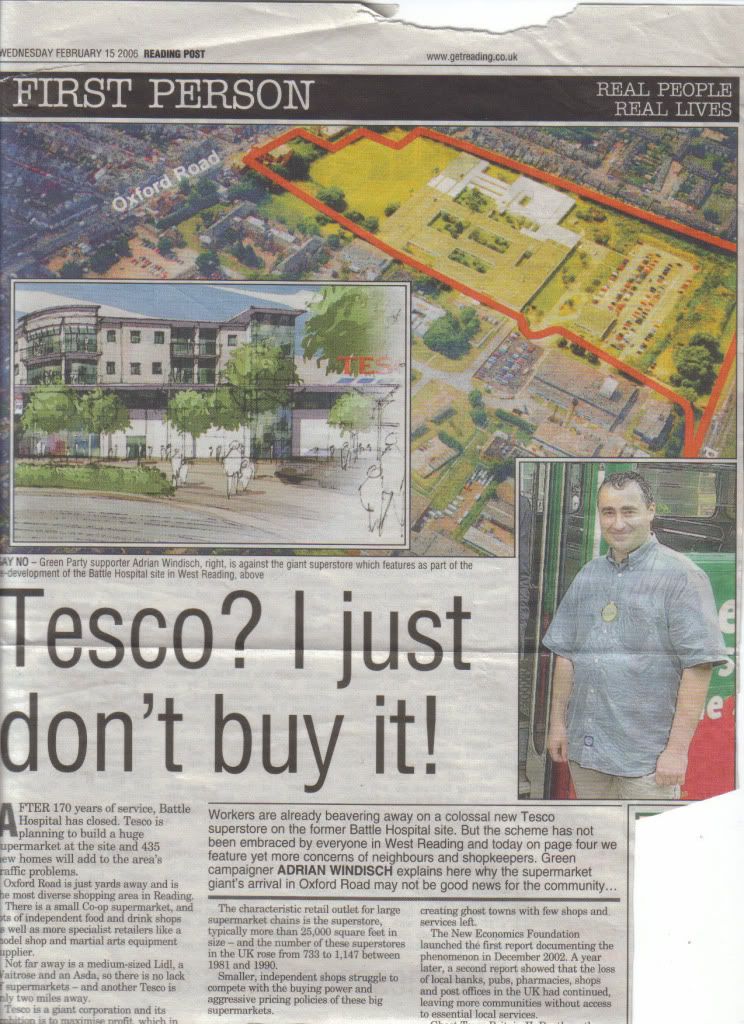 Part of the site was a flood plane, so now when it rains we have increased danger of flooding, and pollution as they sited a petrol station there.
It has added to traffic problems in the area, on the already congested Oxford and Portman Roads. Tesco made a promise that cars would only use the Portman Road, but many customers park on the Oxford Road instead.
Many trees were cut down to make way for the car park, even those with tree protection orders. Labour support for Tesco was matched by the LD and Tories who all voted for this plan.
Greg Costello, owner of Workhouse Coffee Shop further down Oxford Road, said: "I can categorically say that Tesco has destroyed shopping in West Reading. "No-one walks down here any more. They all just drive straight to Tesco and it has obliterated the local businesses."