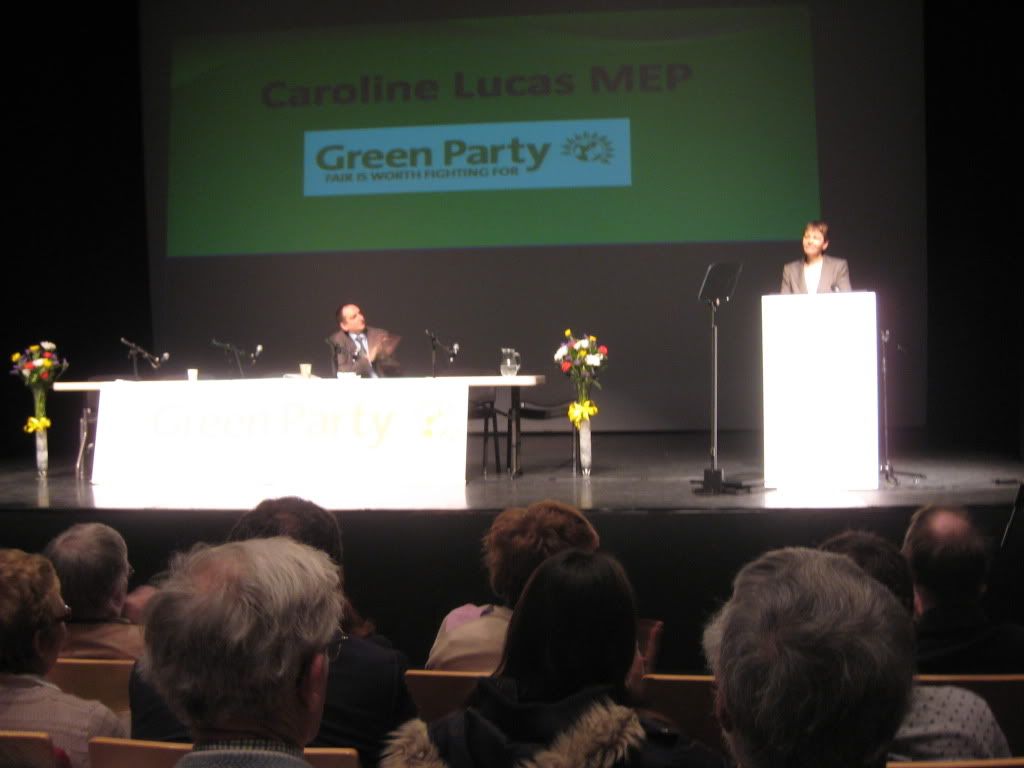 Green party conference in the Arts Depot in Finchley, London.
As always, its an intense few days, training sessions, panel debates, speeches, fringes and plenary where we voted on policy. A few days on that and you need a break.
Day one (Thursday) was a discrimination workshop, panel debate on low wages with Darren Johnson and
London citizens
Day two (Friday) Caroline Lucas Leaders
Speech
, Plenary vote, 2 hours of election training, Deputy Leader Chairs London
Civil Liberties Panel
.
Day 3 (Saturday) More training, internal elections hustings,
Deputy Leaders Speech Adrian Ramsay
, Panel on Equalities with
Johann Hari
.
Some other conference blogs;
Green Party Conference passes marriage equality
motion
Dispatches from the
conference
Maximum Wage
Matt Sellwood
Richard Lawson
Bright Green Scotland