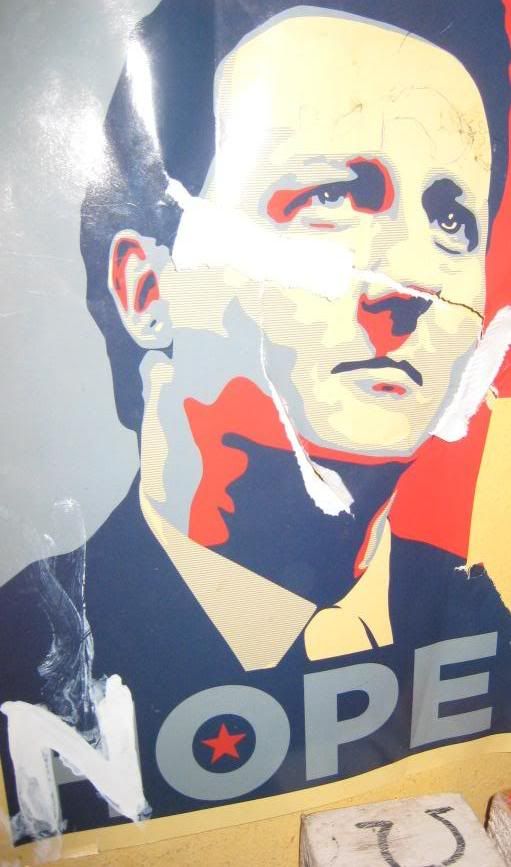 I saw this in town, couldn't resist.
If you want to make your own version; and can't convince artist Shepard Fairey to do a custom portrait for you, just head over to Obamicon.me and create a similar poster using your own photograph and message.
Put your own Photo in Barack Obama's 'Hope' Poster from Digital Inspiration.