Keith Taylor has become an Green MEP following the historic election of Caroline Lucas as the country's first Green MP. He has the Greens' seat in the European Parliament for the next four years representing South East England.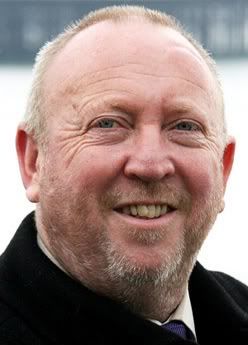 The MEP positions are awarded using proportional representation against the regional list each party agreed at the last election (2009). Caroline was number one on the list and he was number two, so as Caroline cannot be both MP and MEP the Brussels post is offered to the next in line without the need for a by election.
I have resigned as a Brighton & Hove councillor, thus prompting a by election for my St Peter's & North Laine seat where I know our talented candidate Lizzie Deane will excel at representing her constituents.

The last eleven years as a Green councillor have been enormous fun and a life-shaping experience, and my deepest thanks go to my partner Lizzie and my family, my colleague councillors past and present, and the hundreds of members without whom none of our shared success would have been possible.

As new MEP for South East England I will be a member of the Parliament's committees on International Trade, Petitions and Transport & Tourism. Additionally I'm part of the delegations to Afghanistan, Iran and Palestine. I will also co-chair an Intergroup on opposing supermarket domination, and work around Roma rights and mental health issues.

You can keep up to speed with what I'm doing and get all my contact details by visiting my new website on www.keithtaylormep.org.uk.

Over the next four years until Euro elections 2014 I will try to;
• Make a positive difference to the region, striving to promote sustainability and strong local communities
• Fight for fairness and equality
• Help build on the numbers of elected Greens here working closely with local parties and the SE Confederation, so that electing two MEPs in 2014 is a real possibility

As I take up my new job I travel to Brussels with the same intent as I entered B&H Council as a rookie councillor 11 years ago – to make a positive contribution to enhance people's lives, to bring citizens closer to their elected representatives and where necessary, to challenge the assumptions that society cannot change for the better.

Caroline Lucas MP, who served in the European Parliament for over ten years, said:
"Keith is an outstanding politician, a highly respected party member, and a good friend. He has served the people of Brighton & Hove with passion and commitment for many years and will bring a wealth of experience to his new role in the European Parliament.
"I have no doubt that Keith will prove to be an excellent MEP for the South East region, and I wish him every success for the future."