It often happens in elections that things go
negative
; I thought I would compare this nasty poster with some older ones. Somehow if they are funnier I think they work better, this lacks humour, in my opinion Brown has done a poor job as PM but this will not damage him.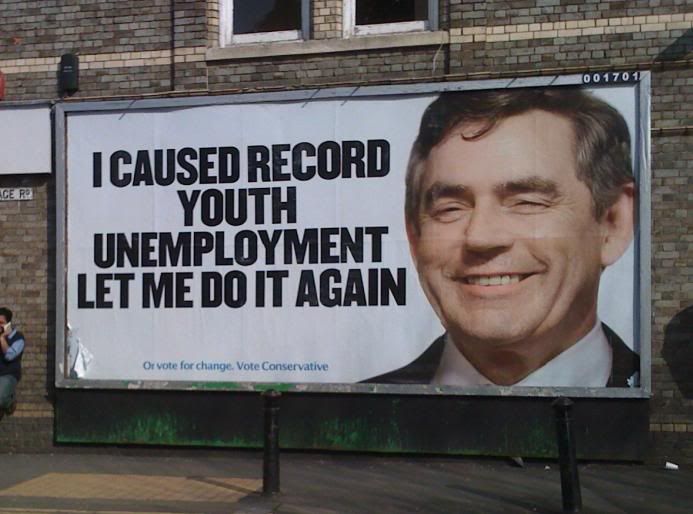 The much criticised Labour attack poster; Tory pigs fly. It was seen as having racist connotations due to Michael Howards religion, though this may have been unintended.
Another famous Labour poster, Tory 'Mr Boom and Mister Bust', I think the Tories should be reminding voters of Browns part in this.
Ok its a bit rough, but hows this for an idea? Lab Boom And Bust.
This famous Tory attack poster 'New Labour New Danger' has Blairs demonic eyes
Another famous Tory attack, 'Labours Tax Bomb'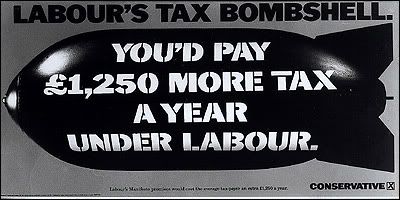 And another tax bomb
I don't recall this at all, forgettable.
This is just nasty, even one of their
own candidates
was offended.
I thought this was funny
Just to show Greens can go negative, here is one called 'Old News' used in Brighton